David Warner speaks about his role in the ball tampering scandal
DAVID Warner broke down in tears while speaking publicly about his role in the ball tampering scandal that has rocked Australian cricket.
In the back of my mind I suppose there is a tiny ray of hope that I may one day be given the privilege of playing for my country again, but I am resigned to the fact that that may never happen.
Warner was sacked as Australia vice-captain, slapped with a 12-month ban and shamed by his employers for allegedly corrupting Cameron Bancroft in Cape Town during the third Test.
CA accused Warner of developing a plan to illegally scuff the ball with sandpaper at Newlands, instructing Bancroft to do it then demonstrating to the most inexperienced member of the team how to cheat. Fronting the press in Sydney on Saturday, the opening batsman took full responsibility for his actions as he apologised to everyone who had been affected by his actions.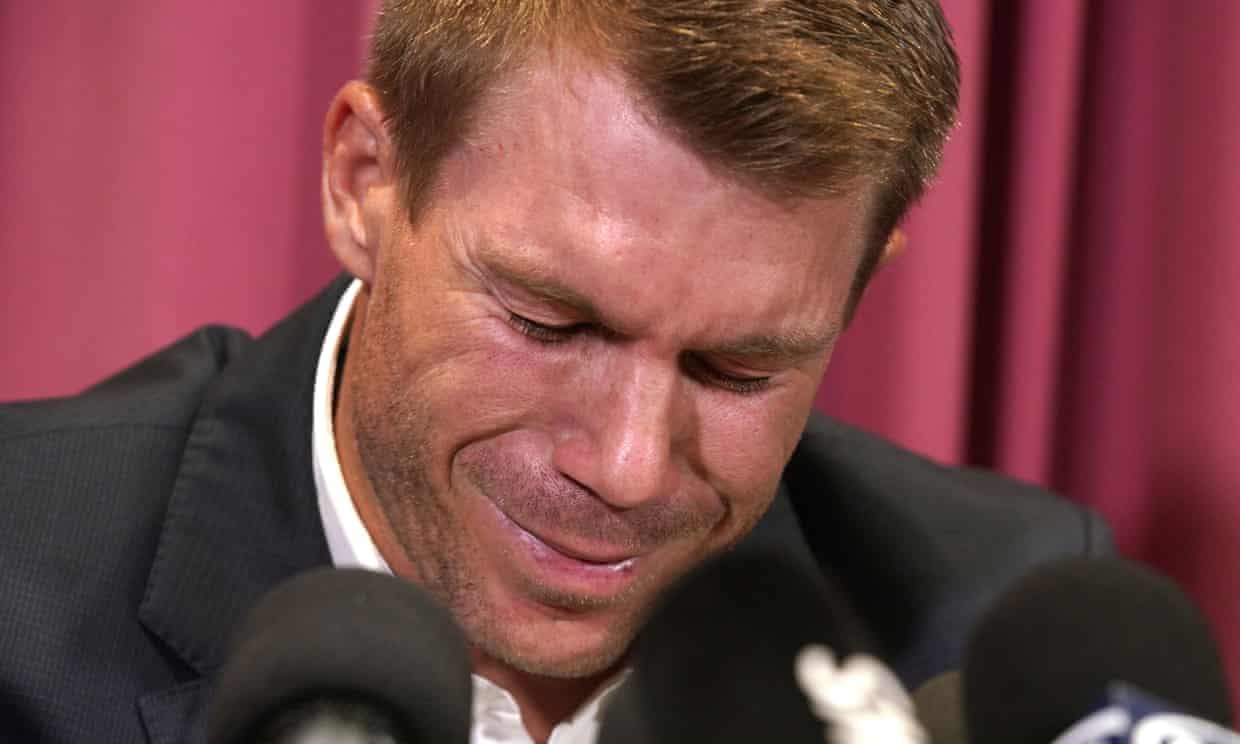 "To the fans and the lovers of the game who have supported and inspired me on my journey as a cricketer, I want to sincerely apologise for betraying your trust in me," Warner said. "I have let you down badly. I hope in time I can find a way to repay you for all you've given me and earn you respect again.
Warner refused to answer when asked multiple times whether anyone else was involved in the ball-tampering plot, or if he was the ringleader.
"I'm here today to accept my responsibility for my part, my involvement in what happened in Cape Town," he said.

"It's inexcusable. I'm deeply sorry. As I said, I will do everything I can to earn that respect back from the Australian public."
He used similar answers when asked if he, or others in the Australian team, had ever been involved in similar ball-tampering activities, or whether he felt he was being made a scapegoat.
After the press conference, Warner tweeted a statement saying he had not answered many questions as he was complying with the formal Cricket Australia process.
Warner played down any rifts the issue may have caused between himself and his teammates, especially with former captain Smith as the pair returned home from South Africa separately.
"We're mates. We have grown up with each other. We played on the field for a long time with each other," he said.

"It's going to be really tough not to be able to partake in the next 12 months, not just with the rest of the team, but with Steve and Cameron."
South Africa vs Australia Highlights Day 1 Click Here
Loading ...